Financial Services
Experience at
Data + AI Summit 2021
This is an amazing year for data teams in the Financial Services industry. Check out our full Financial Services experience at Data + AI Summit to see what we have in store.
Financial Services Industry Forum
Don't miss our Financial Services keynotes and panel discussion with thought leaders from some of the biggest global brands. Hear first-hand how they are unlocking the power of data + AI to minimize risk and create engaging and prosperous services for their customers.
Don Vu
Chief Data Officer, Northwestern Mutual
Bharath Ramarathinam
Principal Engineer, Fintech Platforms, Intuit
Marcel Kramer
Head of Data Engineering, ABN-AMRO
Conor Twomey
Managing Director, KX
Financial Services Talks at
Data + AI Summit
We have a full agenda of Financial Services talks taking place at Data + AI Summit. Here are some of our favorites:
Commercializing alternative data
Walkthrough end to end of how S&P Global ingests, structures, and links data to make it more usable and then build out Sandbox workspaces using the unified analytics platform for clients to conduct research and analysis on the data.
Company: S&P Global
Speakers: Jay Bhankharia, Director, S&P Global | Srinivasa Podugu, Director, S&P Global
Credit Card Fraud Detection using ML in Databricks
In Credit Card Companies, illegitimate credit card usage is a serious problem that results in a need to accurately detect fraudulent transactions vs non-fraudulent transactions. All organizations can be hugely impacted by fraud and fraudulent activities, especially those in financial services.
Company: Capital One
Speakers:  Badrish Davay, Sr. Manager of Engineering, Capital One |  Neil Allen, Manager, Capital One
Scaling Privacy in a Spark Ecosystem
Play Head Time(PHT) is the pointer representing exact point in a video's play-span that is currently being watched by the user.  We are all familiar with Play head pointer being displayed as a slider bar on the video screen.  Play head time can apply to regular media content, as well to Ads.
Company: Northwestern Mutual
Speakers: Aaron Colcord, Director, Northwestern Mutual | Don Bosco Durai, Corporate (CIO, CTO, Chief Data Officer), Privacera
Empowering Zillow's Developers with Self-Service ETL
Why they created two separate user interfaces to meet the needs different user groups
What degree of abstraction from the orchestration, deployment, processing, and other ancillary tasks that chose for each user group
How they leveraged internal services and packages, including their Apache Spark package — Pipeler, to democratize the creation of high-quality, reliable pipelines within Zillow
Company: Zillow
Speakers: Derek Gorthy, Developer, Zillow | Yuan Feng, Software Development Engineer, Zillow
See the full list of  Summit talks.
Interactive Demos
Ready to start innovating with data + AI? Don't miss these live demos
for our latest Media and Entertainment solution accelerators.
Fraud Detection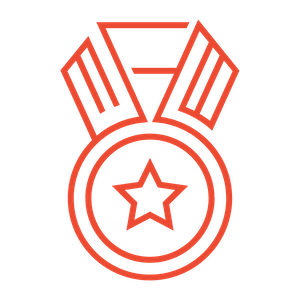 Financial Time
Series Analysis
Alternative Data
for Investing
Make sure to register for Data + AI Summit to take advantage of all these Financial Services sessions, demos and networking opportunities.
Register Now