Media and Entertainment
Experience at
Data + AI Summit 2021
This is an amazing year for data teams in the Media and Entertainment industry. Check out our full Media and Entertainment experience at Data + AI Summit to see what we have in store.
Media and Entertainment Industry Forum
Don't miss our Media and Entertainment keynote and panel discussion with thought leaders from some of the biggest global brands. Hear first hand how they are unlocking the power of data + AI to engage and retain audiences.
Jason Kim
Senior Manager, Business Intelligence & Predictive Modelling, CBC
Suxi Li
Ph.D., Head of Data & Analytics, Investor's Business Daily
Carsten Herbe
Technical Lead Data Products, Wetter.com
Rohit Srivastava
Senior Engineering Manager, MIQ
Media and Entertainment Talks at
Data + AI Summit
We have a full agenda of Media and Entertainment talks taking place at Data + AI Summit. Here are some of our favorites:
SQL Analytics Powering Telemetry Analysis
Comcast is one of the leading providers of communications, entertainment, and cable products and services. At the heart of it is Comcast RDK providing the backbone of telemetry to the industry.
Company: Comcast
Speakers: Suraj Nesamani, Developer, Comcast |  Molly Nagamuthu, Architect, Databricks
Customer experience at Disney+ through data perspective
Disney+ has rapidly scaled to provide a personalized and seamless experience to tens of millions of customers. This experience is powered by a robust data platform that ingests, processes and surfaces billions of events per hour using Delta lake, Databricks, and AWS technologies. The data produced by the platform is used by multitude of services including a recommendation engine for personalized experience, optimizing watch experience including group watch, and fraud and abuse prevention.
In this session, you will learn how Disney+ built these capabilities, the architecture, technologies, design principles, and technical details that make it possible.
Company: Disney
Speakers: Rekha Bachwani, Director, Disney+ | Martin Zapletal, Director, Disney+
Play Head Time analysis on OTT video at scale
Play Head Time(PHT) is the pointer representing exact point in a video's play-span that is currently being watched by the user.  We are all familiar with Play head pointer being displayed as a slider bar on the video screen.  Play head time can apply to regular media content, as well to Ads.
Company: Conviva
Speakers: Adam Liu, Data Scientist, Conviva | Biplab Chattopadhyay, Architect, Conviva
Modeling customer lifetime value for Subscription Business
Customer lifetime Value/Revenue(LTV/R) is the present value of the future profits/revenue from a customer. Estimating it, is important for businesses to optimize the marketing costs in acquiring and retaining the customers. Complex consumer behavior and innumerable ways a consumer interacts with the business make things challenging to estimate.
Company: Conde Nast
Speakers: Rajkumar Kaliyaperumal, Manager, Conde Nast | Leeladhar Nagineni, Manager, Condé Nast
See the full list of  Summit talks.
Interactive Demos
Ready to start innovating with data + AI? Don't miss these live demos
for our latest Media and Entertainment solution accelerators.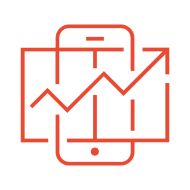 Content Recommendations
Subscriber Churn Prediction
Filtering Toxicity in Gaming
Make sure to register for Data + AI Summit to take advantage of all these Media and Entertainment sessions, demos and networking opportunities.
Register Now