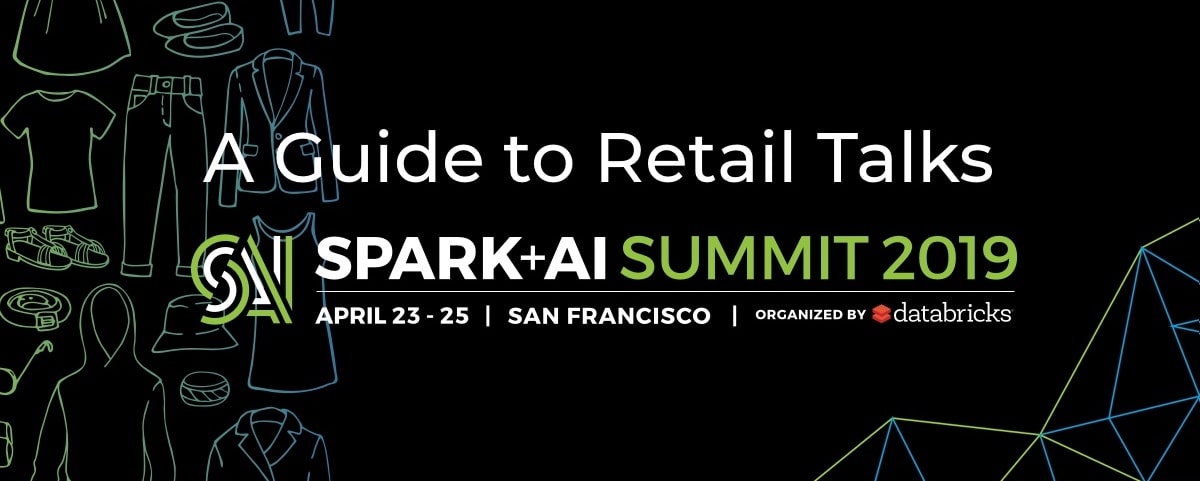 The retail industry has been leading the pack in harnessing the power of big data and AI to drive customer engagement. By analyzing customer data and purchasing behavior, retail companies can leverage the latest machine learning technologies to deepen customer insights and deliver tailored shopping experiences that captivate customers across every channel.
Data + AI Summit has become the meeting place for organizations that are keen on building AI applications at scale, with data scientists and engineers from across the world gathering for three days of brainstorming and best practice sharing.
This year's Summit, scheduled for April 23-25 in San Francisco, continues on that path of growth and innovation, especially for retail, consumer packaged goods (CPG), and ecommerce companies, with technical talks featuring industry leaders such as Sam's Club, CarMax, Nike, Zalando, Altria, and many more.
We'll also host a Retail networking luncheon at the Summit, featuring talks from CapGemini, Starbucks, and other industry leaders.
In this blog, we'd like to highlight a few of our leading retail industry presenters and what you can look forward to from their talks.
Retail Sessions at Spark + AI Summit
Sam's Club uses Apache SparkTM for a range of use cases, from fraud detection to product recommendations. Find out how Azure Databricks helps Sam's Club's data scientists, engineers, and business users work with their data more easily to deliver use cases that drive customer engagement and retention.
One of CarMax's key initiatives is to leverage machine learning to drive an omnichannel experience, with the goal of creating a personalized customer experience, online and anywhere. See how CarMax adopted Apache Spark and Azure Databricks to unify its data science and engineering teams, enabling them to leverage machine learning to power recommender, batch, and real-time algorithms.
Removing friction and automating the hard things, is key to enabling data scientists to bring their models to production faster. Join Nike data scientists as they talk about automating the machine learning pipeline (and dependency resolution) in an enterprise environment, monitoring and alarming models at processing time, automating A/B testing, and how the Databricks Unified Analytics Platform powers it all.
In retail, processing and analyzing batch data and streams of new data in real-time is paramount. This talk focuses on Zalando's quest to become fully data-driven—using AI to make fast, accurate decisions—and how Databricks and Delta tables enable their teams to build continuous applications at scale.
Deep learning is taking the machine learning world by storm, creating new opportunities to glean insights from previously unusable information, such as images and language. This talk by Starbucks will focus on how the company runs distributed Keras (TensorFlow backend) training to perform image analytics. This will be combined with MLflow to showcase the data science lifecycle and how Databricks + MLflow simplifies it.
The need to scale while maintaining margins is critically important, and driving sales and revenue requires more personalized engagement with customers at every interaction. This talk, by Altria and CapGemini, recaps their journey from a legacy data infrastructure (Teradata), isolated data systems, and minimal resources to their current state with Azure Data Lake, Azure Databricks, Azure Data factory, and more.
次のステップ
Read All Our Guides to Spark + AI Summit