I joined Databricks earlier this year and continue to be amazed by the value the platform brings to customers and organizations. From bringing alternative and social data (think:reddit) into real-time financial decision-making, and fast-tracking vaccine distribution, Databricks is enabling data-driven innovation for organizations in an unprecedented way.
As I learn about each possibility, I grow more excited about our upcoming Data + AI Summit in May. Data +AI Summit is the global event for the data community, where 100,000 practitioners, leaders and visionaries come together to engage in thought provoking dialogue and share the latest innovations in data and AI. At this year's Data + AI Summit, we're excited to announce a full agenda of sessions for data teams in the Financial Services industry. Leading innovators from across the industry – including Capital One, Intuit, Northwestern Mutual, JP Morgan and S&P Global – are joining us to share how they are using data to minimize risk, tap into value and innovate engaging and prosperous services for their customers.
Financial services keynotes and thought leadership panel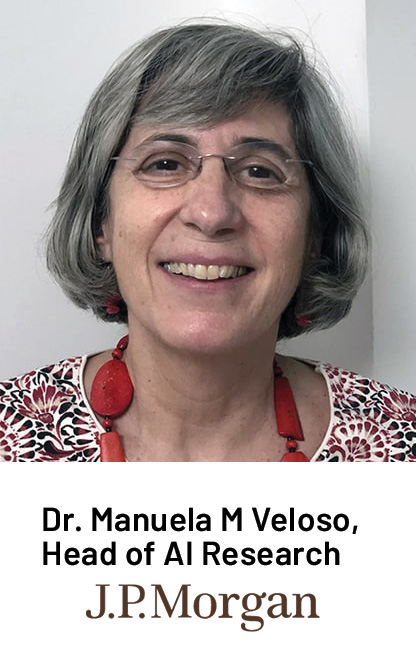 On our mainstage, we have Dr. Manuela M Veloso from JP Morgan who will be speaking about the intersection of machine learning and finance. Dr. Veloso is the Head of J.P. Morgan AI Research and a professor of computer science at Carnegie Mellon University (CMU), where she led the Machine Learning Department. She also co-founded the RoboCup international robotics competition. Her talk will be a stellar thought leadership session!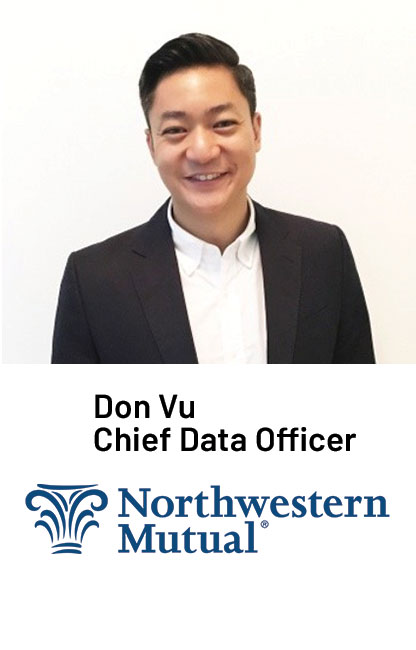 Our keynote speaker for Financial Services at Summit is Don Vu who led Data & Analytics at Major League Baseball (MLB) for 13 years and is now revamping how data is leveraged at Northwestern Mutual through organizational transformation, a modern data stack and aligning business objectives to data and AI use-cases. Join us on Thursday, May 27 at 9 am ET for our capstone Financial Services event at Data + AI Summit.
Following our keynote, you'll have the opportunity to join a panel discussion with data analytics and AI leaders in Financial Services. Intuit, ABM AMRO and KX systems share their data transformation stories, and how they are accelerating change in their teams.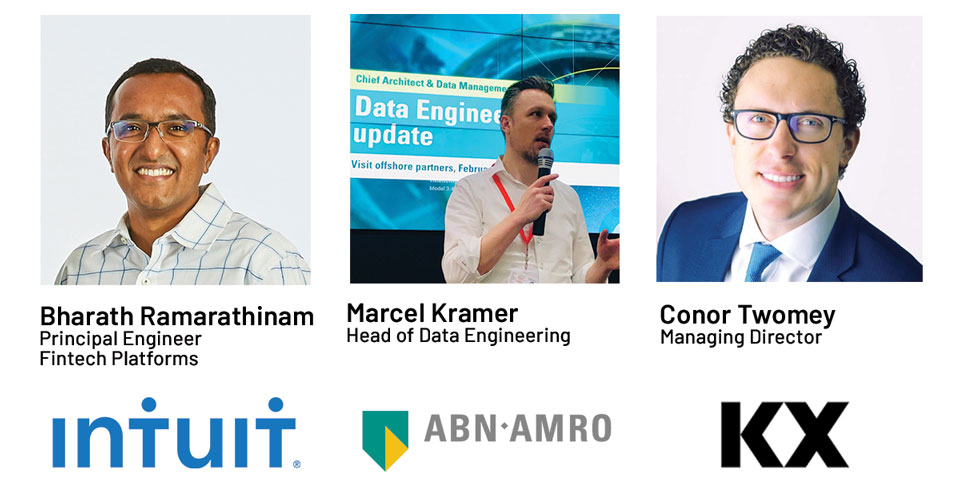 Financial Services Tech Talks
Summit also has a great series of tech talks tracks. Our most highly anticipated Financial Services sessions at this year's summit:
Commercializing Alternative Data
Jay Bhankharia, S&P Global | Srinivasa Podugu, S&P Global
End to end walkthrough of how S&P Global ingests, structures, and links data to make it more usable and then build out Sandbox workspaces using the unified analytics platform for clients.
Credit Card Fraud Detection Using ML
Badrish Davay, Capital One
Hear from Capital One on how they are dynamically detecting fraudulent transactions with machine learning on Databricks.
SCOR's NonLife Risk Modelling on Databricks
In this talk, SCOR shares how they scaled their Non-Life Risk Modelling Application (NORMA) to run a countless number of scenarios for each and every piece of their P&C portfolio in less than half a working day.
Check out the full list of Financial Services talks at Summit.
Alos, join us for live demos on the hottest data analysis use cases in the Financial Services industry, my favorite one being:
Understanding YOLO, STONKS, and DIAMOND HANDS
Alternative data always offer a competitive advantage to those brave enough to mine it. Investment strategies are widely discussed on public forums and could be used by institutional investors as a leading indicator to near-term events.
Don't miss the financial services experiences at Summit!
Register for the Data + AI Summit to take advantage of all the amazing Financial Services sessions, demos and talks scheduled to take place. Registration fees have been waived this year!