George Webster is the Global Head of Cybersecurity Science and Analytics. George is responsible for empowering the Cyber Security mission in protecting the bank by driving proactive tactical and strategic change through the creation of innovative capabilities, development of advanced analytics, and enabling strategic partnerships with the scientific community. The office houses a body of computer security SMEs in artificial intelligence, data engineering, software development, and offensive security techniques that can be leveraged across HSBC to enable an up-skilling in knowledge as well as spearhead the next generation of cyber security capabilities and procedures through in-house development and data-driven analytic capabilities. Prior to joining HSBC, George spent 15 years in the United States Government serving in multiple roles at the Department of Defence, Central Intelligence Agency, and, most recently, the Defence Advanced Research Projects Agency (DARPA). In these capacities, George lead complex offensive and defensive operations against nation state sponsored computer security actors and spearheaded numerous research and development projects. George's achievements were regularly reported to the highest levels of government and he received numerous accolades for his service. Outside of his government service, George is active in the international scientific community, has spoken at many of the leading computer security conferences (to include Black Hat, RSA, and DCC), is published in major scientific journals, and actively mentors budding researchers and security practitioners. George earned his Bachelors of Science degree in Computer Science from the Virginia Commonwealth University, his Masters of Science in Electrical and Computer Engineering from The Johns Hopkins University, and a PhD in Computer Science from the Technical University of Munich. George's dissertation focuses on how to break the reactive current computer security paradigm by evolving defensive methods and procedures so they empower analysts and pool the collective knowledge and resources of the community together.
Monzy Merza is the Vice President of Cybersecurity Go-to-Market for Databricks. He is responsible for driving Databricks cybersecurity business strategy. Along his 15 years of experience, he has held both technical and business leadership roles. A former researcher and security practitioner, Merza has advised and contributed to strategic security programs in Fortune 500 and in government organizations.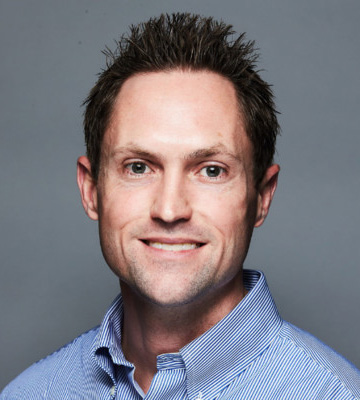 Jason Trost is Head of Analytic Engines in HSBC's Cybersecurity Sciences and Analytics division. He is deeply interested in network security, DFIR, big data and security data science. He has worked in security for nearly 15 years, spending most of that time on applying big data technologies and data science against cyber security challenges. He started his career with the U.S. Dept of Defense before transitioning into private industry, working at multiple cyber security startups then in the Cyber security department of Capital One, and most recently at HSBC. He is currently leading teams focused on Cybersecurity metrics and reporting as well as network, endpoint, and cloud security analytics. He is a regular attendee of Big Data and security conferences, and he has spoken at Blackhat, SANS CTI Summit, FloCon, Hadoop Summit and several BSides Security conferences.