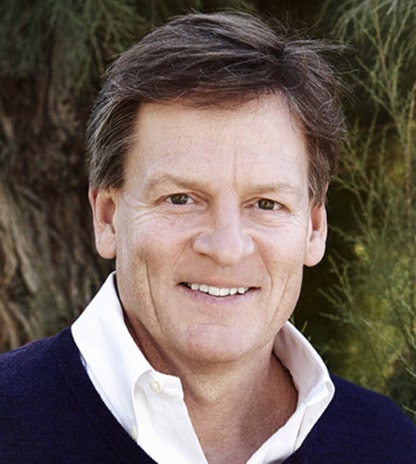 Financial journalist and New York Times best-selling author Michael Lewis has published sixteen books on subjects ranging from politics to Wall Street. Lewis's newest book, The Premonition: A Pandemic Story follows three central characters — a biochemist, a public health worker and a federal government employee who worked in the White House — as they confront the pandemic and find that the response from the United States government is woefully inadequate. All of them put "their careers on the line" as they tried to avert catastrophe, according to Lewis. A sharp observer of politics, finance, and the evolution of American culture, Michael Lewis combines keen insight with his signature wit, making him one of today's leading social commentators. Lewis' program takes a fresh, hard look at the ever-changing value systems that drive our economic markets, political landscapes, and cultural norms, and how organizations can adapt their thought strategies to facilitate growth among all three.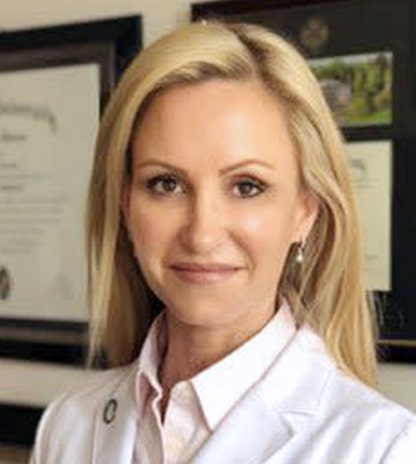 Charity Dean MD, MPH&TM is the CEO and Co-Founder of The Public Health Company which brings together the best expertise in public health disease control with private sector tech innovation to build autonomous disease control decision capabilities in scalable software. Prior to this she was the Assistant Director of the California Department of Public Health (CDPH) and part of the executive leadership team directing California's strategy and response to the COVID-19 pandemic. Dr. Dean served as Co-Chair of the California Testing Task Force which successfully executed a strategy to rapidly scale up COVID-19 testing and exceeded the Governor's goal of 60,000 diagnostic tests per day, reaching over 100,000 tests per day in under 12 weeks. In her role with CDPH, Dr. Dean provided strategic direction and oversight for the Center for Health Care Quality and led public health and healthcare policy development and implementation to benefit all Californians. In 2019 Dr. Dean served as Acting State Public Health Officer and led the State response to the vaping-associated outbreak (EVALI), bioterrorism incidents, and communicable disease outbreaks. Prior to joining CDPH, Dr. Dean served as Health Officer for the Santa Barbara County Public Health Department where she directed communicable disease outbreak response, public health disaster response, and served as an attending physician overseeing tuberculosis clinic, HIV medicine, homeless medicine, and primary care. She has held statewide leadership roles including the Central Coast Medical Association, California Medical Association, and California Conference of Local Health Officers. Dr. Dean received the Physician of the Year award from the Central Coast Medical Association in 2018 and Women of the Year recognition from Senator Jackson and Assemblywoman Limon in 2018. She has received numerous awards for her work, including the Gerald E Bruce Community Service Award from the Ford Family Foundation and the 2018 Physician of the Year for Santa Barbara County by the Central Coast Medical Association. Dr. Dean is passionate about public service and has dedicated her life's work to public health. She also strongly believes that physicians must have a seat at the table when public health laws are written, drafted and passed. Dr. Dean was a vocal advocate for the California Medical Association-sponsored SB 277, which eliminated non-medical exemptions to school vaccination requirements. In the first year of implementation, vaccination rates among kindergarteners rose to levels not seen in a decade and a half. Kindergarten students receiving required vaccines rose from 93 percent in the 2015-16 school year to 96 percent in 2016-17. Dr. Dean earned a B.S. in Microbiology from Oregon State University and a Doctor of Medicine degree from Tulane University School of Medicine, where she simultaneously earned a Master of Public Health and Tropical Medicine degree from Tulane University School of Public Health and Tropical Medicine. She completed residency in Internal Medicine at Santa Barbara Cottage Hospital.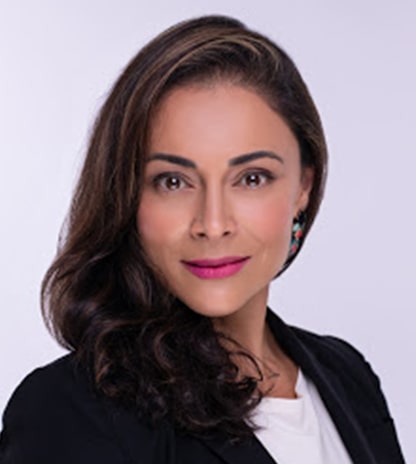 With 7 patents and voted "50 Most Powerful Women in Tech" and" Top 100 Innovators in Data & Analytics", Sol has been in the data and analytics space before it became 'cool'. While she's a self-proclaimed 'geek', her ability to articulate and communicate complex disciplines into non-complex concepts for the business has always invited her to sit with the business, having her teams bridge the gap and codify the partnership between IT & Business (her team playing the overlap in a classic Venn Diagram). Outside of work, Sol is married with two young kids, enjoys EDM Music, going to Music Festivals, Interior & Graphic Design, Bespoke Cocktail Making, Working Out, and she's become a voracious reader over the past few years.