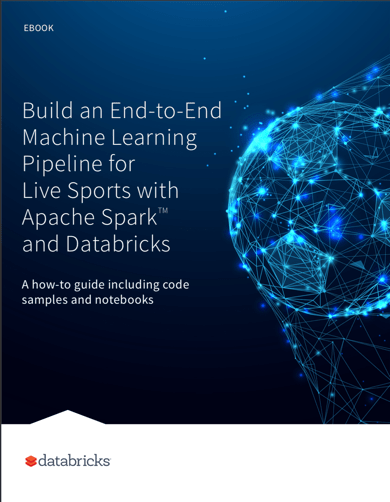 The global sports market is huge, comprised of players, teams, leagues, fan clubs, sponsors, etc., and all of these entities interact in myriad ways generating an enormous amount of data. Some of that data is used internally to help make better decisions, and there are a number of use cases within the sports industry that use the same data to create better products and attract/retain viewers.
In this eBook, we will walk you through how you can use Apache Spark™ and Databricks to create end-to-end data and ML pipeline with European Soccer games data – to help answer business questions.
We will explore how to:
Use Databricks notebooks to simplify your ETL (data engineering).
Use built-in and third-party visualizations with a notebook to simplify your data analysis.
Execute ML pipelines in a notebook to predict the number of goals.
Download the eBook, Build an End-to-End Machine Learning Pipeline for Live Sports with Apache Spark and Databricks to learn more.