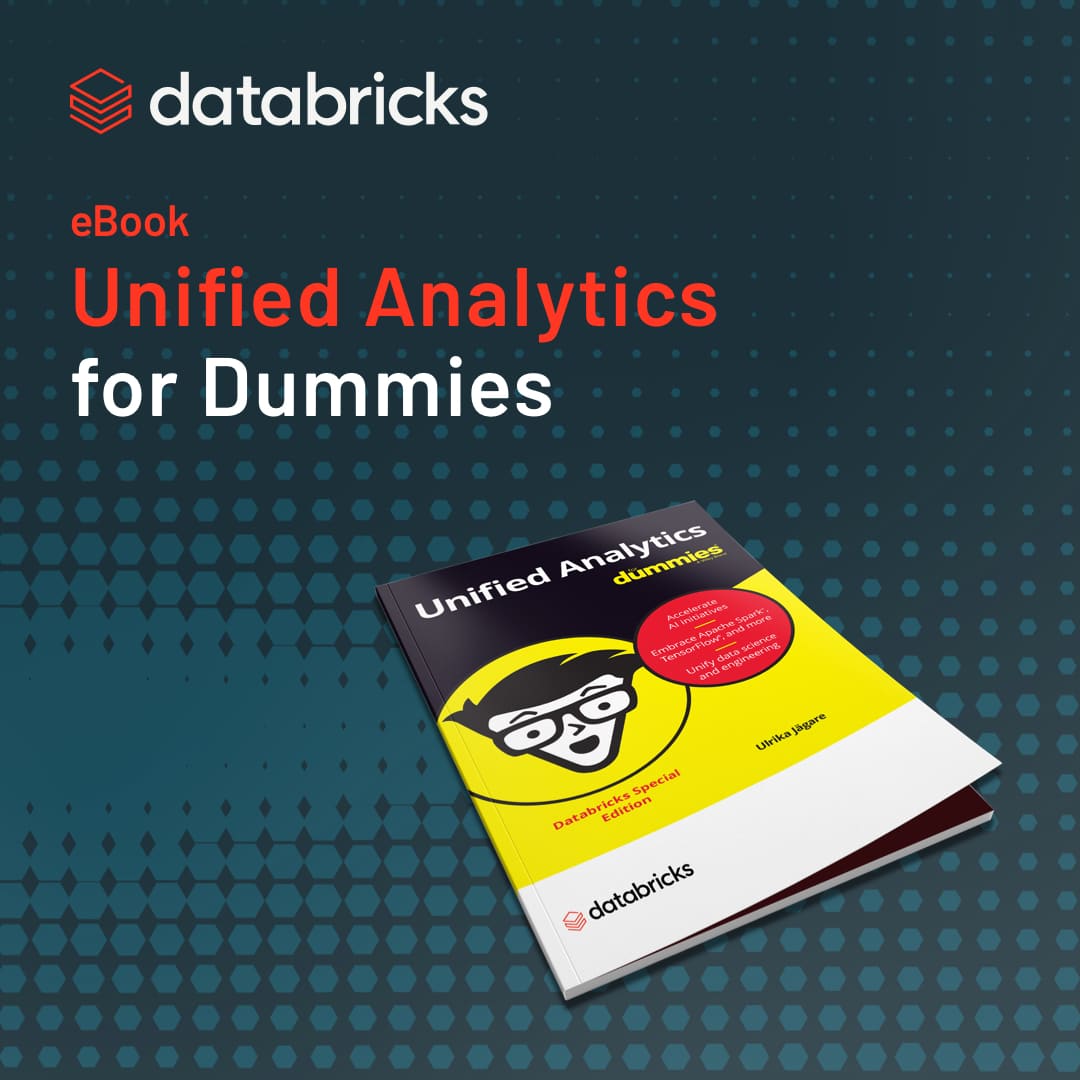 Discover the Power of Unified Analytics
Across industries, data and AI together have the potential to unlock groundbreaking innovations. However, doing so is easier said than done. The enterprises that are successful with AI have cracked the code, unifying their data with AI to drive competitive advantage, improve customer experience and reduce cost.
But what does it mean to unify your data analytics?
Download the new Unified Analytics for Dummies ebook to learn how companies are bringing together Data Science and Data Engineering to solve more business problems.
Read this ebook to learn:
The critical challenges that impact AI success
Understanding unified analytics and the role of Apache Spark
The impact of data science and engineering collaboration to drive productivity
10 ways a unified analytics platform can help you