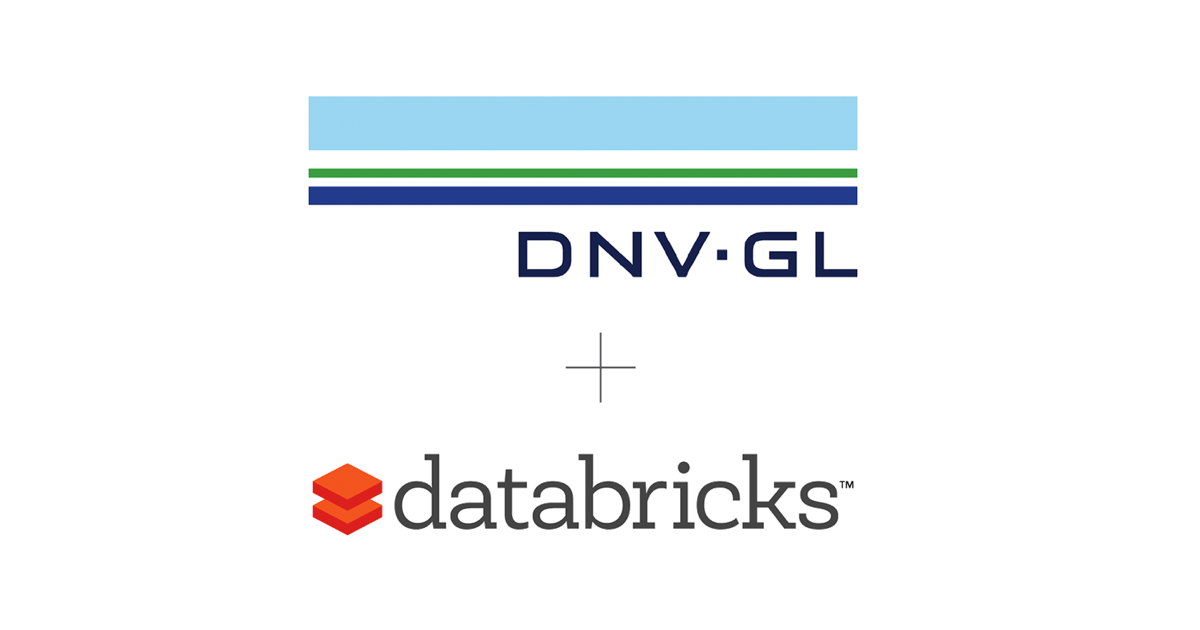 We are proud to announce that DNV GL, a provider of software and independent expert advisory services to the maritime, oil & gas and energy industries, has selected Databricks for large-scale energy data analytics.
You can read the press release here.
DNV GL's expertise and services cover virtually all aspects of the energy industry, including energy efficiency policy, forecasting energy usage, and developing programs for energy conservation. Applying advanced analytics techniques towards energy data is at the core of every DNV GL offering. The data science team at DNV GL analyzes data from smart meters with other climatological, socio- economic, and financial data sources to provide answers to the most challenging questions posed by the top energy and utility companies in the world.
While the proliferation of data from sensors and other sources created opportunities for DNV GL to offer more analytics services to their customers, their analytics team must first overcome the problems associated with processing large volumes of high-frequency sensor data. In one instance, bottlenecks in legacy analytics platforms delayed time-to-insights by four to five days, preventing DNV GL from meeting their 24-hour turnaround time commitment to customers.
Databricks enabled DNV GL to effortlessly perform advanced analytics on large-scale data from sensors and other data sources with the power of Apache Spark effortlessly. Instead of relying on slow, single-machine analysis, the team was able to spin up Spark clusters in AWS and run machine learning algorithms in minutes. The scalability of the Databricks platform enabled DNV GL to accelerate time-to-value by nearly 100 times than previous methods. In one instance, Databricks improved the processing time of a machine learning batch job from 36 hours to approximately 23 minutes.
As a result of deploying Databricks, DNV GL gained the three broad categories of benefits:
Turnkey Spark clusters. Set up and start provisioning clusters within minutes, compared to several hours with legacy cloud analytics platforms.
Faster time to insight. Speed up data processing by nearly 100 times without incurring additional operational costs.
Higher productivity. Eliminated the need to spend time on DevOps, allowing their data scientists and engineers to focus on solving data problems.
Download this case study to learn more about how DNV GL is using Databricks.
To try out Databricks for yourself, sign-up for a 14-day free trial today!