At Databricks, we build platforms to enable data teams to solve the world's toughest problems and we couldn't do that without our wonderful Databricks Team. "Teamwork makes the dreamwork" is not only a central function of our product but it is also central to our culture. Learn more about Vida, our Sr. Director of Field Engineering, and about how Databricks has evolved during her time here!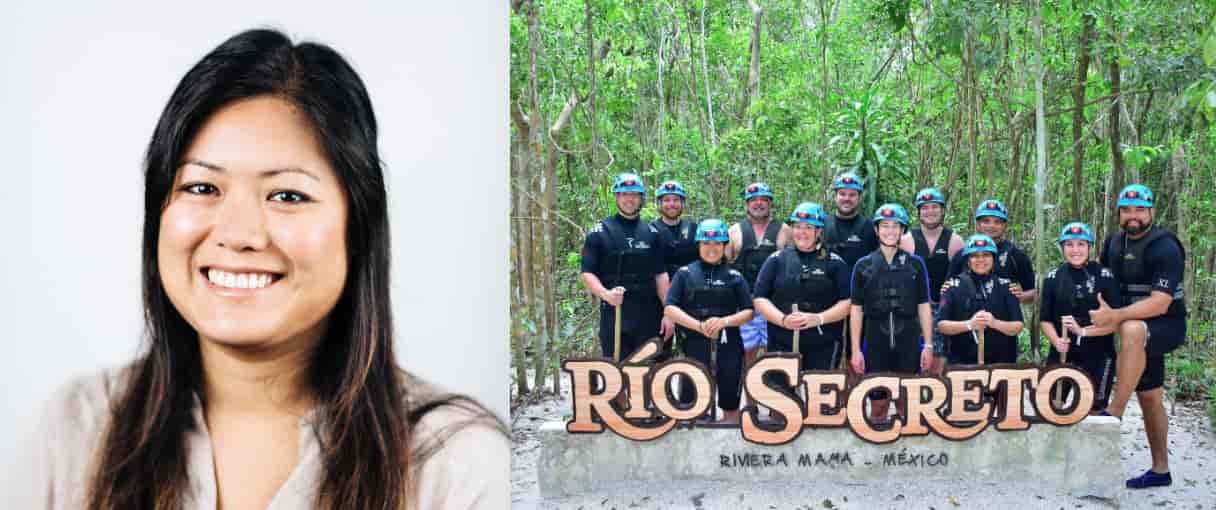 Tell us a little bit about yourself. 
I'm Vida, I lead the Field Engineering team for Enterprise East at Databricks and am based out of NYC. We help customers put their big data workloads onto Databricks' platform. I'll celebrate 5 years at Databricks this July – so I've seen the company through a lot of transitions and seen the technology evolve. It's all been very exciting!
What were you looking for in your next opportunity, and why did you choose Databricks?
I wanted to work for a big data technology, cloud, and open source company – I'm so excited about the intersection of technology and innovation at Databricks. I also wanted to transition from a software engineering role to a customer facing role, and I wanted to go to a smaller company where it would be easy and flexible to try out that new type of role. When I joined Databricks, we didn't have a sales team, support functions, marketing, etc. so I got to dabble a bit in some of those and work very closely with the first people that seeded those functions.  Even though Databricks has gotten a lot bigger, I still find our culture to be very open, which makes it easy to collaborate with other teams.
What gets you excited to come to work every day? 
I'm excited about what Databricks customers are doing with big data technology across all sorts of verticals! I wanted to come to Databricks rather than work on the Big Data team for a single company because I realized a company like Databricks would give me exposure to so many different use cases. I have customers who are using genomics processing to aid new drug discovery, and leveraging insights from data to combat fraud, analyze risk, and personalize their websites. There's so much exciting innovation and applicability to different industries, so it's wonderful to find out what customers have been able to accomplish with Databricks.
One of our core values at Databricks is to be an owner. What is your most memorable experience at Databricks when you owned it? 
I started when Databricks was still in beta, so I worked directly with Databricks' first users, which gave me a lot of insight into what confused new developers about Apache Spark™. This helped me figure out what talks to give on Apache Spark™ to help people understand big data concepts and what notebook examples to provide.
What has been the biggest challenge you've faced, and what is a lesson you learned from it?
Things move really fast at a high growth startup: in some ways it almost feels like a new company every year as we double. What I've learned from this experience is that there's no way to survive at this rate of growth without a strong, diverse team built on trust and teamwork. I'm grateful for my teammates at Databricks for helping me tackle exciting challenges.
Databricks has grown tremendously in the last few years. How do you see the future of Databricks evolving and what are you most excited to see us accomplish?
Big Data and cloud technology is still really early and I think there's still a ton of potential for growth. That's the reason I wanted to come to Databricks: to work for an engineering team that I knew would continue to innovate in the space. I'm really excited for Delta Lake, which I believe is one of the most significant advances in the big data space since Apache Spark™. Right now a lot of the innovation is focused on infrastructure, and I think the future will have a lot of application innovation as well.
What advice would you give to women in tech who are starting their careers?
After you've invested in learning a core set of hard skills, for the next part of your career you really have to think about what makes you unique and play to those strengths. I enjoyed being a software developer, but I realized at some point it would be fun to work with customers. I love telling stories and working with people, and that's not helpful when your job is to code all day, but it is great for doing demos and working in sales. I also recommend connecting with other women in technology – there aren't a lot of us, so I've found it easy to network and reach out to meet other women in the field who are also seeking a sense of community.
Want to join Vida's team? Check out our Careers Page.