At Microsoft Ignite 2019, thousands of attendees participated in hands-on workshops, breakout sessions, and theater presentations to learn how customers are achieving phenomenal results with Azure Databricks! It was an action-packed week of making new connections and learning about new innovation across data science, data engineering, and business analytics.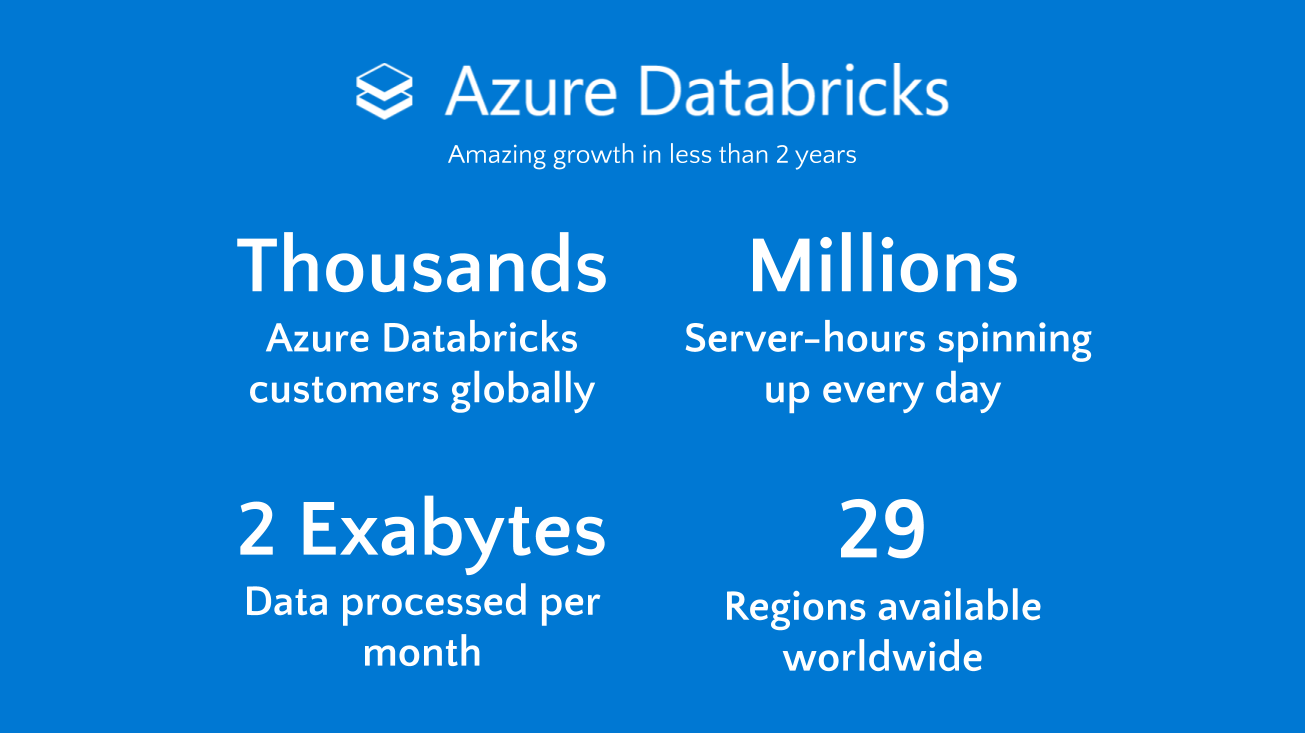 We shared the news that over 75% of data processed on Azure Databricks is in Delta Lake — the new open source standard for data lakes. Hands-on labs and breakout sessions gave attendees an opportunity to see and experience Delta Lake on Azure Databricks first hand.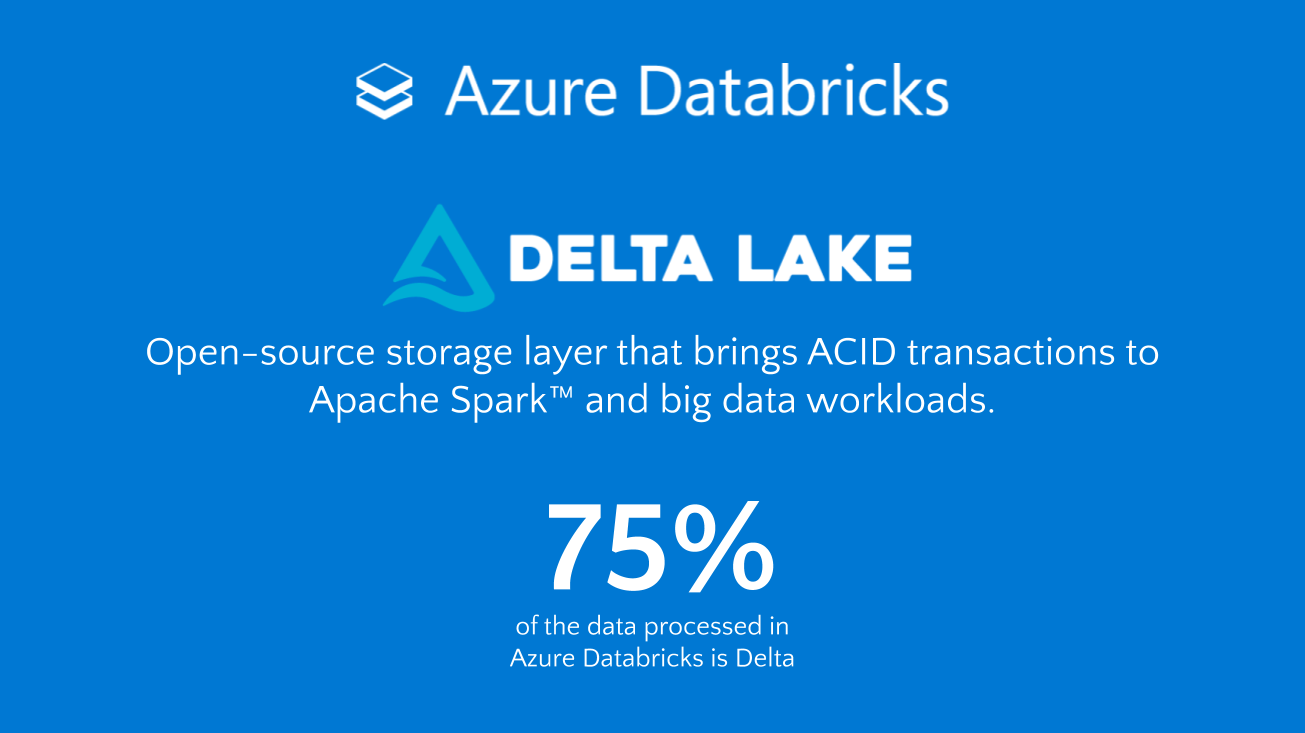 Delta Lake's openness and extensibility enable faster innovation and more effective use of data. Azure Databricks has seen amazing growth over the past two years. This rapid growth has created the need for new tools and capabilities such as the MLflow Model Registry and ML lifecycle management which help customers track, deploy, and update their ML models. Attendees learned three ways Azure Databricks works with Azure Synapse Analytics to bring analytics, business intelligence (BI), and data science together in one solution architecture.
Azure Databricks momentum and acceleration were highlighted in many sessions during the week of Ignite 2019. Below are just a few sessions to give you an idea of the breadth of customer use cases driving such phenomenal growth.
Azure Databricks Sessions at Ignite 2019
Get Started with Azure Databricks
The fun doesn't stop there! Keep learning more:
Follow us on Twitter, LinkedIn, and Facebook for more Azure Databricks news, customer highlights, and new feature announcements.