Databricks at the Tableau Conference 2020
The Tableau Conference 2020 begins tomorrow, with our session Databricks: Data Science & Analytics for Data Lakes at 1:30 PM PDT. In this session, Ameya Malondkar and Yana Yang from Flipp, a joint customer using Dataricks and Tableau together, will present how they enable all their analysts to access and analyze their entire data lake. They have a great story about their journey to a modern cloud data platform that data driven teams aspire to create!
Flipp is utilizing a Lakehouse data management paradigm on Databricks and Delta Lake that enables them to get data into the system fast, to progressively refine it, and to deliver it to multiple audiences depending upon their use cases. Business analysts and sales teams can see how partners and customers are progressing, data science teams can build powerful predictive analytics, and engineering teams can create new product features. The Lakehouse approach makes all the data in the data lake available to these groups for both regular reporting and for ad-hoc investigations.
The Flipp team will talk through their data pipelines on Delta Lake, and how their data is refined through bronze, silver and gold stages. They'll also cover a number of analytics use cases, with sample visualizations to show how they represent the data.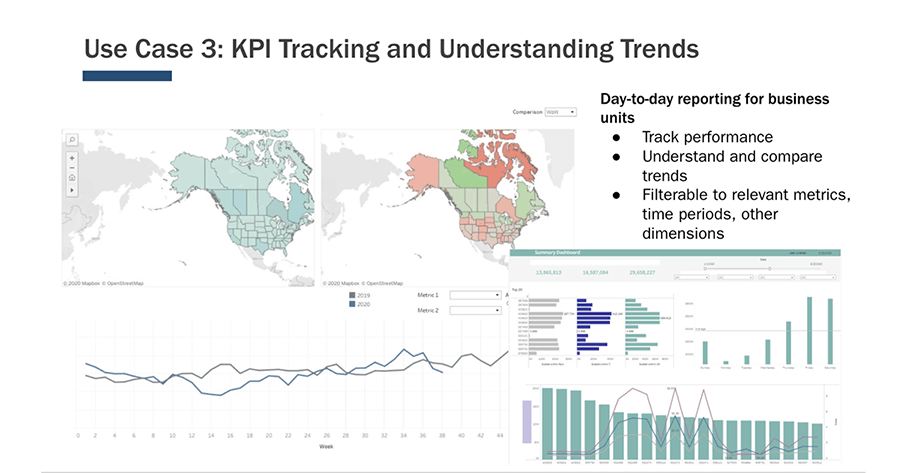 You can find out more about Databricks and our presence at the Tableau conference on the Databricks Tableau Conference page. We have some cool games and the ability to win a limited edition t-shirt!
Learn More About Databricks at Tableau Conference.