At Databricks, Bricksters operate with a unified goal to make our customers successful in every part of their data strategy. This objective dictates every aspect of our organization – from engineering to customer success. Our engineers have built the very first data lakehouse, which offers one simple platform for our customers to unify all of their data, analytics, and AI workloads. After a company is sold on Lakehouse, Databricks ensure they are successful through dedicated customer success teams and partnership programs. This combination of product innovation and investments in customer success is a huge factor in Databricks' growth. We're rapidly expanding our hiring, continue to support thousands of customers, and earlier this year, we became the only cloud-native vendor named a Leader in both Gartner Magic Quadrants: Cloud Database Management Systems and Data Science and Machine Learning Platforms.
What does Customer Success mean at Databricks?
Customer Success is a partnership between Databricks and our customers that enables them to unlock the full potential of Databricks products to ultimately realize their business outcomes. There are multiple teams – product, customer support, community and so forth – that form the customer success organization. This blog post will highlight one of the most customer-facing roles in our organization (we like to think of them as the "quarterbacks" at team Databricks): customer success engineers (CSE).
A CSE is the customer's most trusted advisor. They are a highly technical breed of Databricks experts, who come from diverse backgrounds, such as consulting, FAANGs, and academia, that all share a common passion for customer success. Take myself as an example. Before joining Databricks, I was a Data Engineering Manager at Accenture. I designed, developed, and productionized complex data and analytics solutions for various Fortune 500 companies and government entities in the healthcare, telecommunication, insurance, and financial spaces.
Many CSEs join Databricks and find that their previous roles, while they may not be specifically customer-success centric, require the same skill sets that make the transition quite seamless. CSEs possess a wide range of duties, which we'll get into below; but overall, they must be customer obsessed, versatile and have an appetite for learning new technologies.
But what exactly does day-to-day life look like for a CSE at Databricks? Here's a snapshot of what to expect:
Proactively guide and advise customers: Our engineering team is constantly rolling out new innovations at a pace that can be overwhelming if not enabled effectively. CSEs work to understand each customer's individual needs and then curate product recommendations and private preview access to new features. For example, I recently worked with a customer to adopt Delta Lake. I began by coordinating a series of enablement sessions to explain the inherent optimizations native to the storage format. We embarked on a proof of concept (POC) to test performance speed on a 1.6 terabyte dataset currently in Parquet and the results were remarkable. The customer was able to reduce their average query runtime by 500%, from 20 mins to 4 mins simply by running 2 lines of optimizations: Z-Order and Optimize.
Provide technical guidance and orchestrate help from other SMEs: Most CSEs have technical backgrounds and are equipped to handle technical queries from our customers. But we don't work in silo, so when a question beyond our scope arises, we collaborate with our army of Specialized & Resident Solution Architects (SSA, RSA), who are experts in many subject areas: streaming, machine learning, integrations, and of course: Apache Spark™! Many of my customers specifically choose to build their architecture with Databricks because our founders also built Spark, so naturally, we have some of the most renowned Spark experts available in the industry, cough cough Matei.
Track and communicate status: One of the key responsibilities of CSEs is to work with customers to understand their specific needs and productionize their use cases, and needless to say: we go to great lengths to ensure success. For example, a new customer of mine specifically told us, "we decided to go with Databricks because we need your Spark expertise to process Petabytes of HTML data." To deliver on that promise, we've hosted enablement sessions that cover Spark optimizations and tuning, provide designated SSA resources to design their data architecture, and even had RSAs spend weeks productionizing their most important data engineering pipelines.
Onboard teams through enablement sessions and workshops: CSEs craft custom enablement plans for each customer to assist with Databricks adoption. This includes helping the team access the Databricks academy, delivering enablement sessions and workshops that cover Databricks fundamentals to more advanced topics such as Databricks administration, Cost Optimizations, to MLflow.
While CSEs do have a lot of responsibilities, our actions are highly impactful to our customers that are trying to solve the world's toughest data problems. As our modern society doubles the amount of data collected each year, helping our customers harness their data and unlock their use cases on the Lakehouse platform has been fulfilling nonetheless.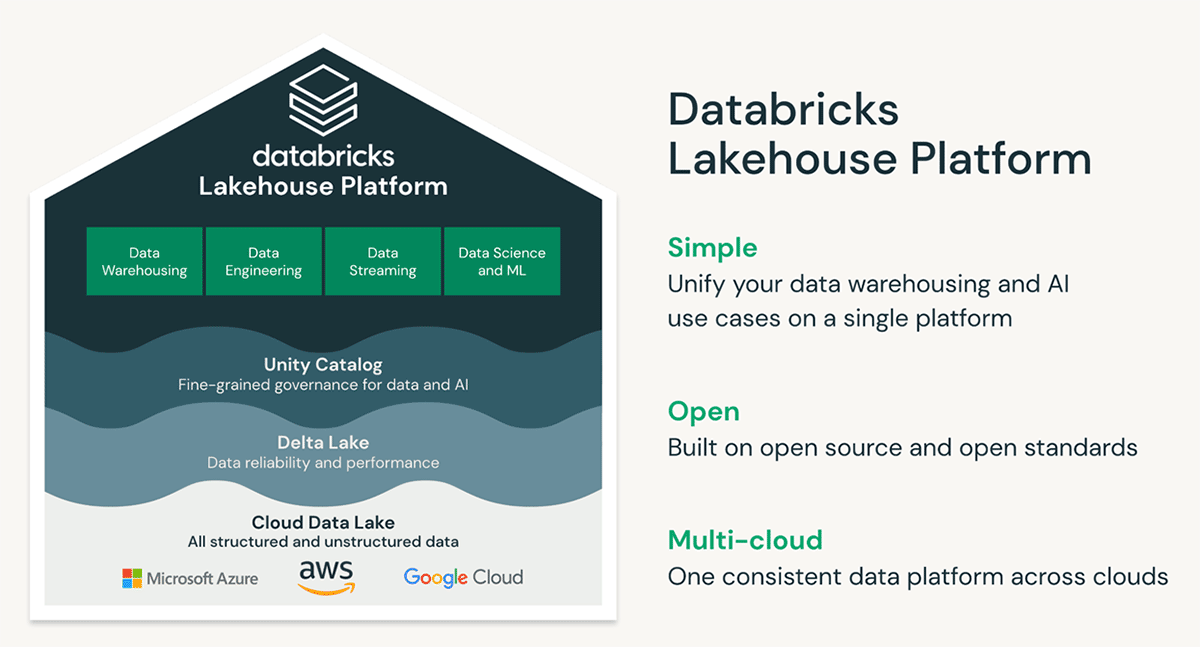 This is just the beginning – Join us!
An integral part of being a customer success engineer is working and aligning with multiple teams across the organization. This includes product managers, engineering, marketing, solutions architects, account executives, and more. Working with such a diverse group of teams also allows us to learn from the very best in the business, and I think that is a rare and amazing benefit of working at a company like Databricks. If you are looking to learn something new or expand on an already established skill, chances are you can easily find someone to help you along the way.
At the same time, leveraging the perspectives and knowledge of these various groups allows us to empower our customers with the best solutions, practices, and support. Our customers are on a journey to solve the toughest problems that face their business, and we are a direct link to helping them get there. We work with customers across almost every industry vertical, and there is no shortage of bleeding-edge problems to partner on and solve together.
On that note, we are hiring! If this blog has piqued your interest and you are interested in rewarding career opportunity, please apply on our Careers at Databricks page!