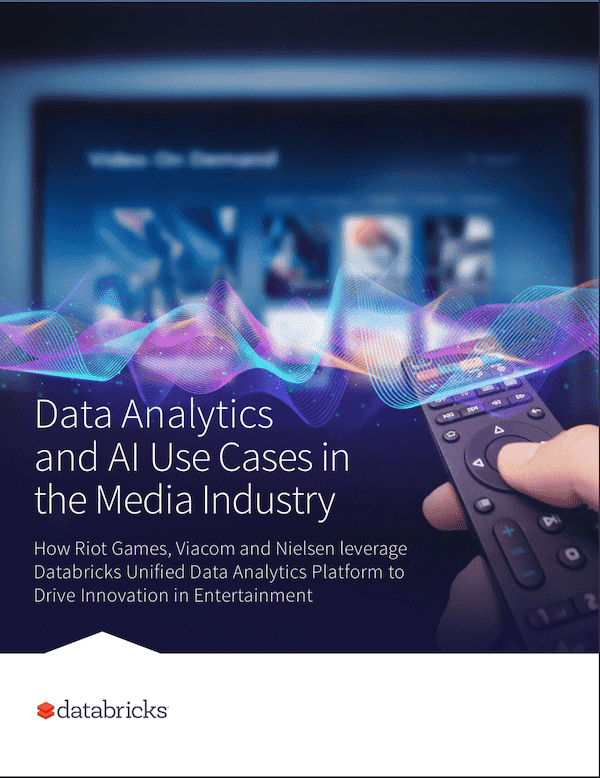 The rise of digital and mobile technologies has transformed the way people view and consume content. The need to create an experience that is tailored to the needs of the customer is paramount — fail to deliver and audiences quickly tune out.
Fortunately, there's a path forward with big data analytics, machine learning (ML) and AI. By analyzing audience and related data at scale, media companies can start to identify patterns, build personalized services, and increase viewer engagement.
In this eBook, you will learn how the leading media companies leverage Databricks Unified Data Analytics Platform, Apache Spark™ and Delta Lake to create immersive customer experiences that drive engagement and retention.
Riot Games: Optimized network performance and in-game experience to fuel loyalty
Viacom: Leveraged machine learning to increase customer loyalty by up to 7x
Nielsen: Reduced ML model iteration time to bring audience insights to market faster
Read the ebook Data Analytics and AI Use Cases in the Media Industry to learn more.