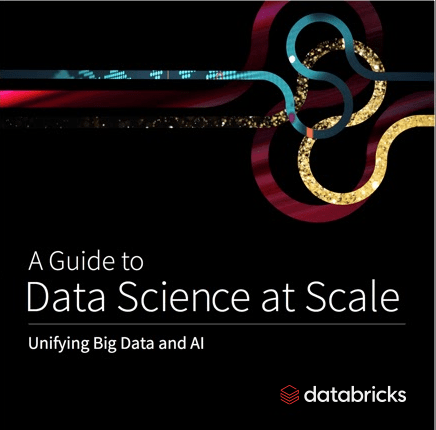 The secret to staying ahead in today's globally connected world is by driving a constant stream of innovation with big data. Take control of your data to develop innovative products and services that solve today's most challenging use cases – resulting in happier customers and more market share.
Read our eBook to learn more:
See how easy it is to build and scale machine learning models with a unified analytics platform.
Find out how to collaborate across data teams to uncover insights faster.
Learn how companies like Shell and Hotels.com use big data and AI to drive innovation.
Download the eBook, A Guide to Data Science at Scale, to learn more.