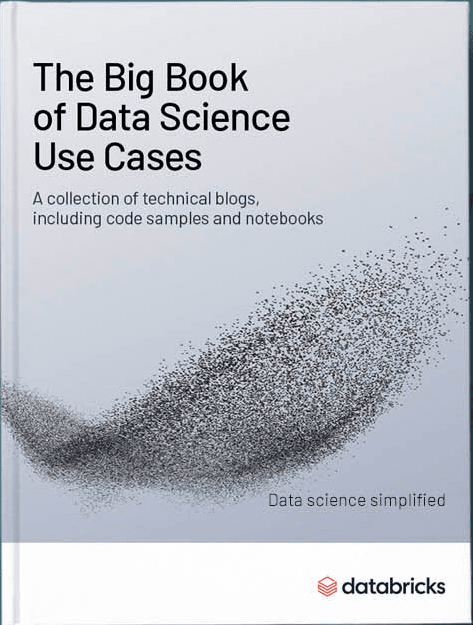 The world of data science is evolving so fast that it's not easy to find real-world use cases that are relevant to what you're working on.

That's why we've collected these technical blogs from industry thought leaders with practical use cases you can put to work right now. This how-to reference guide provides everything you need — including code samples and notebooks — so you can start getting your hands dirty putting the Databricks platform to work.

You'll also discover how Databricks helps enable Comcast to create a highly innovative and award-winning viewer experience with intelligent voice commands that boost engagement, how Regeneron reduced the time it takes to run queries on their entire data set from 30 minutes to 3 seconds, and how Nationwide reduced model training times by 50%, enabling faster time-to-market of new models.
Download now to learn:
How to scale and democratize financial time series analysis in Python using Koalas, PyCharm and Databricks
How to use dynamic time warping with MLflow to detect sales trends series
How a fresh approach to safety stock analysis can optimize inventory in uncertain times
New methods to improve supply-chain demand forecasting
How to execute fine-grained time series forecasting at scale with Facebook Prophet and Apache Spark
How to detect financial fraud at scale with decision trees and MLflow on Databricks
How Virgin Hyperloop One reduced processing time with Koalas
How to deliver a personalized shopping experience with Apache Spark
Parallelizing large simulations with Apache SparkR