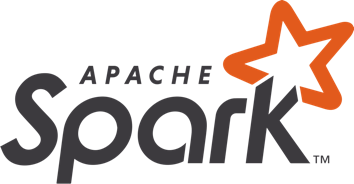 Apache Spark, a powerful open source processing engine built around speed, ease of use, and sophisticated analytics, has become the defacto standard for building big data applications.
However, realizing the value and benefits of Spark on its own can be challenging.
Today's data scientists, data engineers and developers need to
take Spark and cobble together various complex infrastructure, tools and systems to meet their data needs,

severely inhibiting their ability to deliver results.

The Databricks Unified Analytics Platform accelerates innovation by unifying data science, engineering, and business. Not only does it run an optimized version of Spark, offering 10-40x performance gains, but it also offers interactive notebooks, integrated workflows, and full enterprise security.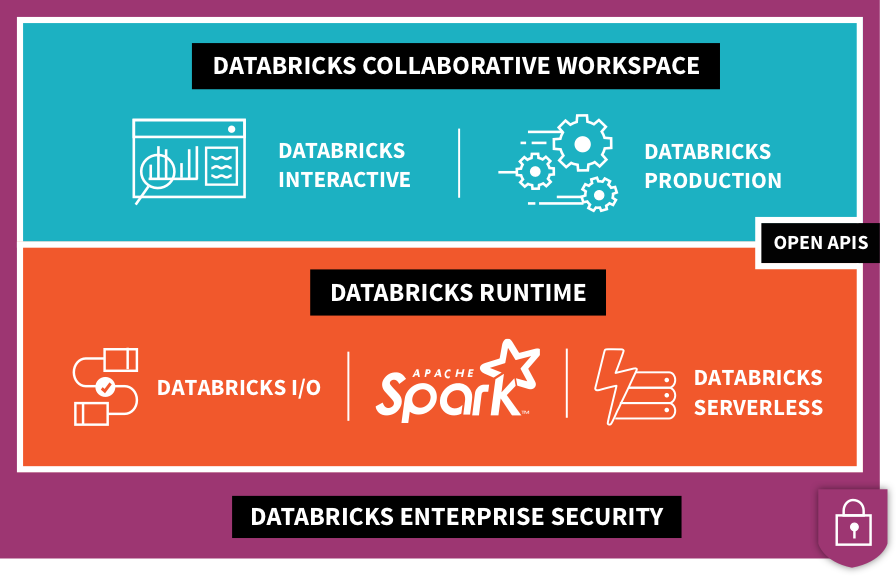 | | | |
| --- | --- | --- |
| SQL Analytics | | |
| Streaming | | |
| Machine Learning | | |
| Deep Learning | | |
| Graph Analysis | | |
| Run multiple versions of Spark | | |
| Built-in file system optimized for cloud storage access (AWS S3, Azure Blob Storage) | | |
| Serverless pools offering auto-configuration of resources for SQL and Python workloads | | |
| Spark-native fine grained resource sharing for optimum utilization | | |
| Fault isolation of compute resources | | |
| Data skipping to improve query processing efficiency | | |
| Faster reads with Parquet format | | |
| Faster writes to underlying file system | | |
| Automatic Caching | | |
| Compute optimization during joins and filters | | |
| Rapid release cycles | | |
| Auto-scaling compute | | |
| Auto-scaling local storage | | |
| Multi-user cluster sharing | | |
| Automatic migration between spot and on-demand instances | | |
| Second-level billing | | |
| Interactive notebooks with support for multiple languages (SQL, Python, R and Scala) | | |
| Real-time collaboration | | |
| Notebook revision history and GitHub integration | | |
| One-click visualizations | | |
| Publish notebooks as interactive dashboards | | |
| Spark job monitoring alerts | | |
| One-click deployment from notebooks to Spark Jobs | | |
| APIs to build workflows in notebooks | | |
| Production streaming with monitoring | | |
| Access control for notebooks, clusters, jobs, and structured data | | |
| Audit logs | | |
| SSO with SAML 2.0 support | | |
| Data encryption (at rest and in motion) | | |
| Compliance (HIPAA, SOC 2 Type 2) | | |
| Connect other BI tools via authenticated ODBC/JDBC (Tableau, Looker, etc) | | |
| REST API | | |
| Data source connectors | | |
| Help and support from the committers who engineer Spark | | |
| SQL support | | |