Today, we are excited to announce the public preview of customer-managed virtual private cloud for Databricks on Google Cloud. This new capability further enhances the Databricks Lakehouse Platform deep integration with Google Cloud's data and security services. For example, Google Cloud Identity is natively integrated and compliance with security certifications such as ISO 27001 and SOC 2 enable customers to comply with GDPR and CCPA.
able.
Virtual Private Cloud
Enterprise customers should begin using customer-managed virtual private cloud (VPC) capabilities for their deployments on Google Cloud. Customer-managed VPCs enable you to comply with a number of internal and external security policies and frameworks, while providing a platform-as-a-service approach to data and AI to combine the ease of use of a managed platform with secure-by-default deployment. Below is a diagram to illustrate the difference between Databricks-managed and customer-managed VPCs: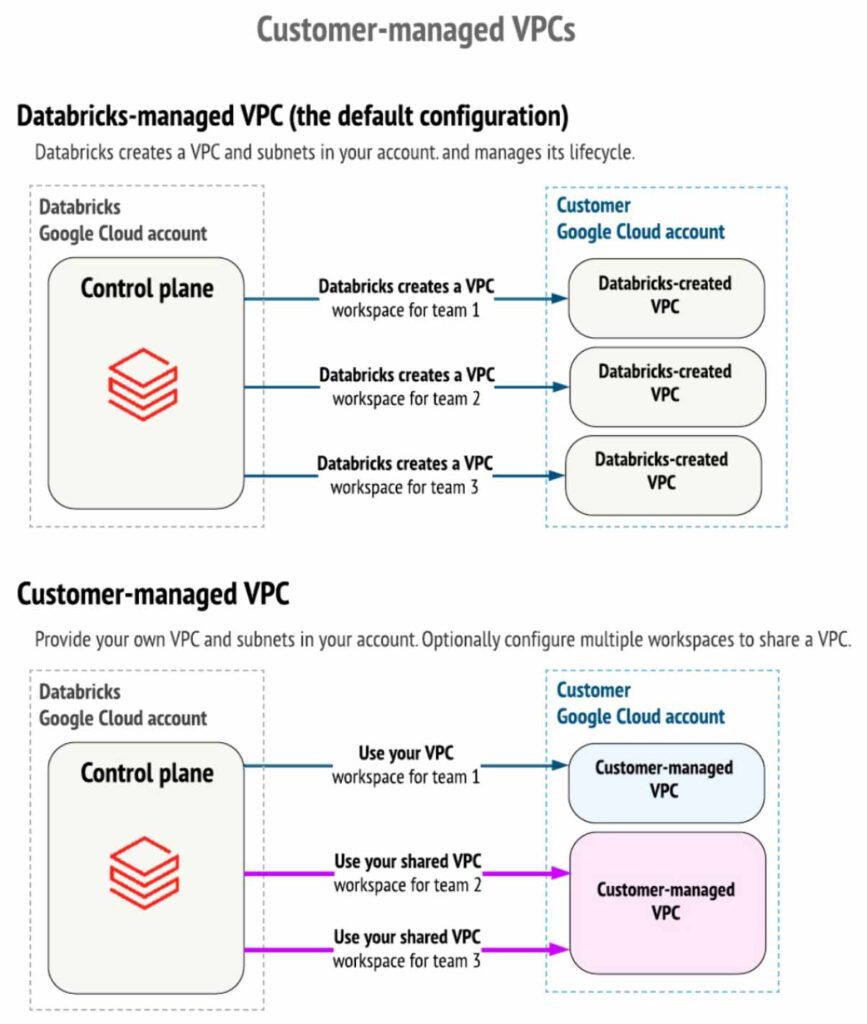 Bring your own VPC
To use your own managed VPC:
Create and set up your VPC network
Confirm or add roles on projects for your admin user account
Register your network with Databricks, which creates a network configuration object
Create a Databricks workspace that references your network configuration
Register your network with Databricks, which creates a network configuration object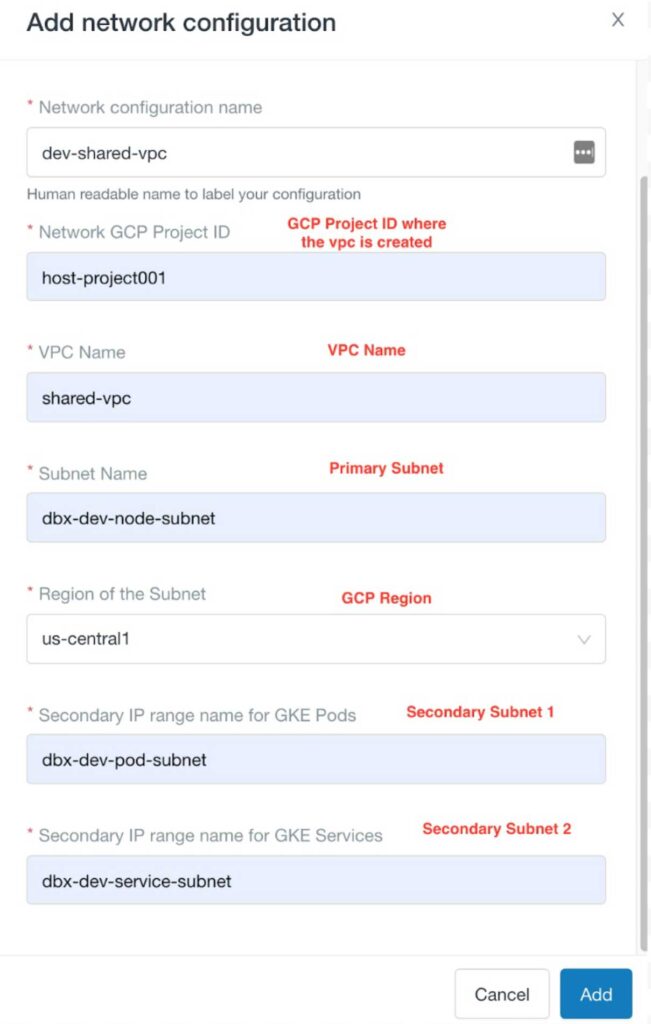 Workspace referencing your network configuration

The feature is in public preview today with full production SLAs in Databricks supported Google Cloud regions. General availability is coming soon.
Next steps
To get started with Databricks, using your own VPC on Google Cloud, begin with these instructions. If you are new, start with a Databricks on Google Cloud trial, attend a Quickstart Lab, and take advantage of this 3-part training series. For any questions, please reach out to us using this contact form.