Today, we are happy to announce SparkHub (http://sparkhub.databricks.com), a service for the Apache Spark community to easily find the most relevant Spark resources on the web.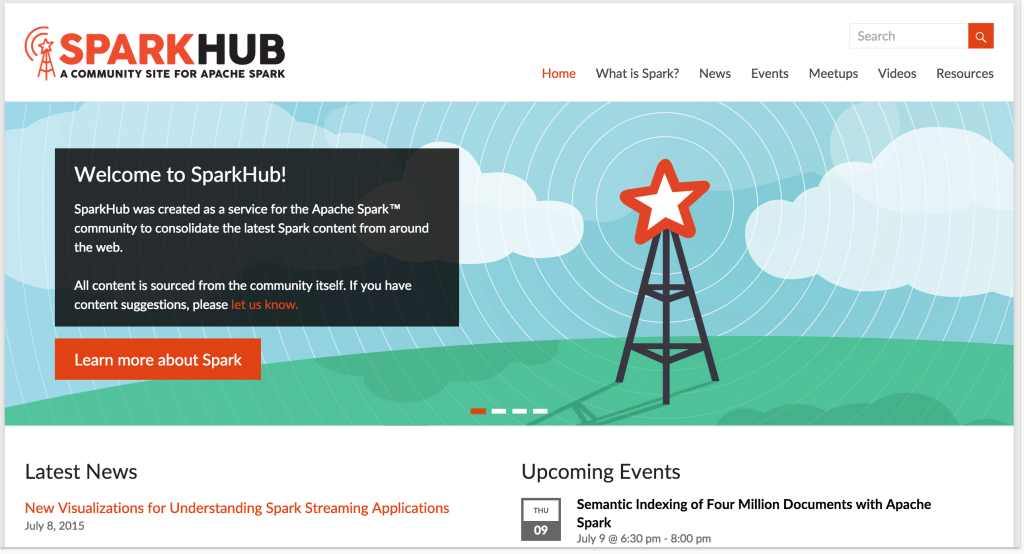 SparkHub contains the latest news about Spark, newest videos of Spark talks, most recent Spark packages, and upcoming Spark events around the world.  Want to find the next Spark Meetup close to you? SparkHub also has a directory to help you to do so easily.
We will continue to expand the site in the coming months as we add even more content. We hope SparkHub will help you find Spark related information faster than ever. Everything is sourced from the Spark community, and we welcome input from you as well.
Please check out SparkHub now! If you have content suggestions, questions, or comments, we would like to hear from you!